Essential Red Sea Travel Information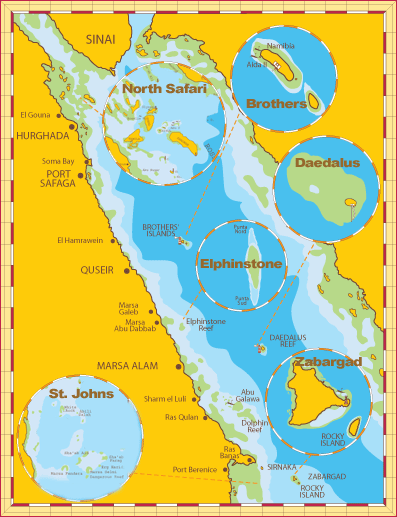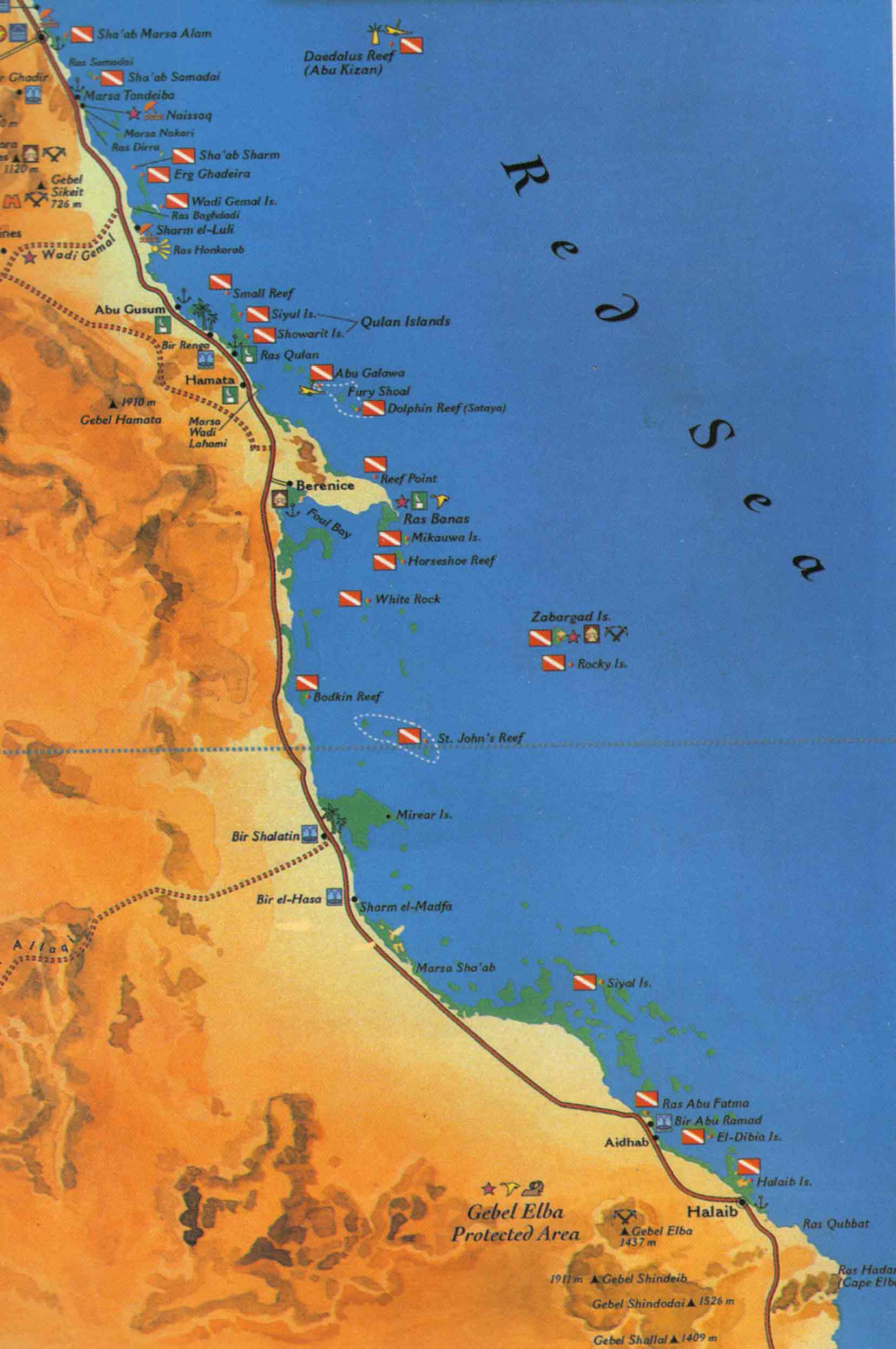 What to expect on the Red SeaTours - click here

Climate:
Temperatures on the Red Sea are mild in winter (October to March) and extremely hot in summer (April to September) – often reaching 40°C or more. Rainfall is minimal and limited to the winter months. Water temperatures range from 28°C – 32°C in summer and 24°C to 27°C in winter.
Egypt Weather information - http://www.red-sea-relax.com/Dahab%20Weather.htm
Hotels:
Trips from Sharm - 2 nights in Nissima Hotel in Dahab from Hurghada - 2 nights in El Gouna
www.elgouna.com - El Gouna
A self-contained town on the beautiful Red Sea coast, El Gouna offers an unrivaled lifestyle. Built on 10 km of beach, the town of over 20,000 residents spreads across islands and lagoons. Boasting a superb infrastructure and excellent services, the destination is a short flight from Europe. At El Gouna sandy beaches and the ideal temperatures welcome visitors all year round.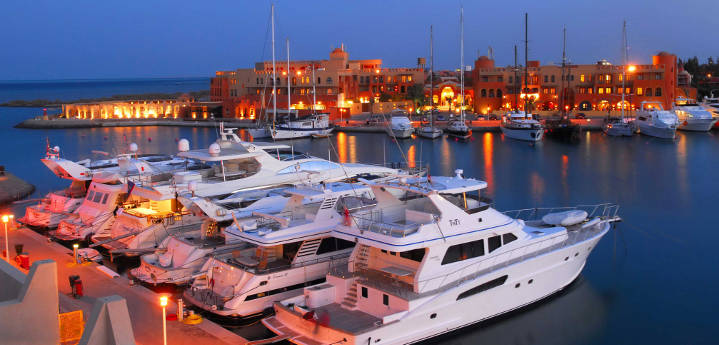 Sea gull hotel - www.hurghadaseagull.com
Marriote - www.marriott.com/hotels/travel/hregeg-hurghada-marriott-beach-resort/
Steigenberger top Hotel - www.steigenbergeraldaubeach.com/
Swiss Inn - www.swissinn.net/magawish/

Clothing:
Cool cotton clothing is advised for the summer months with a light sweater for evenings and early mornings, bring something warmer for the winter months. The dress code onboard the Yacht is very relaxed and swimming apparel, shorts and t-shirts will suffice, no shoes are allowed onboard. On land either in Hurghada or Cairo it is advised to cover up slightly when venturing outside your Hotel.
Electricity:
The electricity in Egypt runs on 220V, similar to South Africa and the normal "Continental European Adaptor" will convert the conventional three pin South African plugs to the commonly used round two pin plugs in Egypt. All normal two pin plugs are suitable for the power outlets used in Egypt and on your Liveaboard Yacht.

Language:
Although the commonly spoken language in Egypt is Arabic, English is spoken in most of your major tourist areas and towns. The skipper and dive guides onboard your Yacht are English speaking, although most of the other crew members only speak and understand broken English, enough to understand and assist you.

Currency, tips, gratuities and spending money:
The Egyptian Lira, also known as the Egyptian Pound consists of 100 Piaster's and are roughly equal to the South African Rand. Tipping is customary in Egypt and gratuities will be appreciated but should only be paid if the service was deemed appropriate and worthy. The suggested service charge on the Yacht is about US$ 60 per person and is collected on the last day of your Safari; this will be divided amongst the various crew members. A suggested US$ 100 – 200 per person excluding the tip amount for spending money should be more than adequate. Major credit cards are also accepted at Hotels and there are ample ATM's available in Hurghada as well as Cairo.

Local Time:
Egyptian local time is GMT + 2 Hours.

Health Precautions:
There are no specific vaccinations/inoculations required to travel to Egypt. You should take your own personal medication as well as medication for nausea, diarrhea and motion sickness, perhaps most importantly, sunscreen, after sun, hat/cap and sun glasses. Only drink canned and bottled soft drinks and water from sealed containers, check that ice has been made from mineral water. There are pharmacies in Hurghada and Cairo that sell most of the common medications you might require for minor ailments.

Photography:
Be sure to declare all photographic and videography equipment at your home country to avoid paying customs tax on re-entry (ensure that you are at the airport in good time to do so). Please note that it is illegal and forbidden to take any photos of harbours, airports, military installations, check points and military personnel in Egypt and if caught your camera will be confiscated.

Diving Qualifications, experience, safety and equipment:
All levels of diving certification is deemed acceptable in the Red Sea keeping in mind the restrictions per certification. What's more important though is dive experience and the conditions the diver has previously experienced, you will be expected to present your diving certification and logbook on embarkation onboard the liveaboard. Many of the dive sites on tour will be "bottomless' dives so good buoyancy control is essential as well as what to do when faced with unexpected currents. Onboard your Yacht safety is paramount and your English speaking dive guide will be on hand at all times to assist in planning dives and making suggestions as to the choice of dive sites and the recommended route to follow, bottom time and low on air reserves (the choice of dive sites will remain at the sole discretion of the Captain and dive guide and will be based on local weather conditions etc.). The Yacht is equipped with all emergency equipment including Oxygen, first aid kits and radios, the towns of Hurghada and Sharm El Sheikh is equipped with state of the art decompression chambers and qualified hyperbaric Doctors are on call 24 Hours a day to assist in the unlikely event of a diving accident. You will need to take your own BCD, Regulator set (complete with Octo and gauges), Fins, booties, Mask, Snorkel, weight Belt (no weights), dive computer (mandatory, no sharing), torches for night and wreck diving, emergency deploy buoy, wet suit and spare parts. Weights and 12L aluminium cylinder will be supplied onboard your liveaboard.

Travel insurance: click here for more info
Schedule of benefits_group: click here for more info

Note:
All costs quoted in this document is estimates only and is subject to change due to exchange rate fluctuations and or any other political or governmentally imposed restrictions and legislative changes.